Noticeboard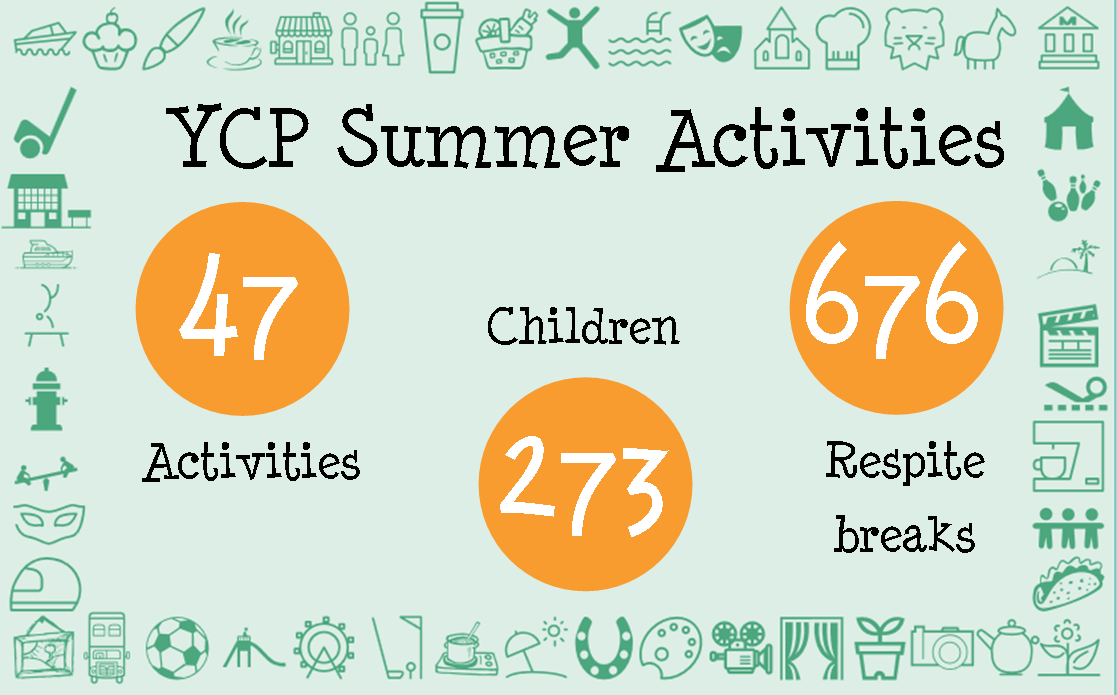 13:57, 15 Aug 2019 by Jo Maye

A moment and a day I will never forget.
"Hello I am Abigail I am 12 years old and I am a young carer.
Last month we were asked to take part in an event with Children In Need. We turned up at Searchlight early in the morning and everyone was excited as we didn't know what would happen. When they opened the doors to Searchlight, all the walls were covered in spots and activities for us to do.
I was dancing with one of my heroes
My group were called outside and we all started dancing at a silent disco. Then suddenly Kimberley Wyatt (Pussycat dolls) appeared and started dancing with us and teaching us moves. I was excited as she is one of my heroes and I am dancing with her! It was brilliant
We then painted collages of Pudsey and I looked up and spotted Pixie Lott who came over and chatted with us and a few of us sneaked a picture with her.
Next we made fruit smoothies with Matt and Sam whom I watch on CBBC I was surprised that they are really funny in real life as I thought they were only funny on TV. We all went to the photo booth and had our pictures taken with them.
The biggest surprise
We were taken by coach to the TV studios and the room was big with a dark curtain and we had to wait there a while and it was very tense and quiet. Then a video came on a screen and Niall from One Direction was saying he was sorry he couldn't be with us. He asked us to turn around, then amazingly the curtain dropped and he was standing there and singing "Too much to ask" to us.
It was the biggest surprise of the whole day, a moment and a day I will never forget.
I thought that all these famous people had gone out of their way to give up their time and do something for charity. I will remember that."
We asked Abigail what difference she hoped our film on CIN would make
"Many children don't know about young carers. I hope the film helps other young carers to come forward and give us a bigger community of young carers.
The activities we do here drag you away from the one you care for and give you time to make new friends."
Do you look after someone? Do you know a young person who looks after someone?
If you would like to refer someone please go to http://www.kingstoncarers.org.uk/professionals/make-a-referral/
If you would like to give time to support young carers go to
16:23, 28 Nov 2017 by Jo Cocup

It has made our Young Carers feel really special
Hi I am Liz, Senior Young Carers' Support Worker, funded by Children In Need.
We currently support just under 600 children aged 5 – 18, who care for a member of their family who may have a physical or sensory disability, suffer from poor mental health or have a learning disability. Last year we ran 109 peer support activities for Young Carers.
I would like to share with you one brilliant day that our Young Carers had with Children In Need
Wow I thought how exciting
Lucy, from the BBC CIN team, came to observe one of our drop-in sessions for young carers. CIN fund my post for 3 years and it meant a lot to me personally that they wanted to see what we do.
The next day, we were informed that our project had been chosen to take part in this year's BBC Children In Need programme.
Wow, I thought, how exciting and I felt proud that we had been chosen and it was a great opportunity to raise the profile of Young Carers to a wider audience.
The best day ever
I don't know who was more excited the children or me! I knew some of the plans so I couldn't wait to see their faces when we revealed it.
Oh boy, the children were so excited. Luckily, the BBC had provided breakfast and I had bought games and colouring to keep them busy whilst waiting. The children kept asking me what they were going to be doing and it was so hard to keep it all from them and just say "believe me, soon you will have fun!"
The look of surprise on their faces as we opened the door at our activities centre made all the planning worth it.
We split the children into groups of 10 and we had a plan of which activities they would do and which celebrities they would meet. First off was a silent disco with DJ Scott Mills from Radio 1. Then Kimberley Wyatt from Pussy Cat Dolls dropped in to dance with the children and they had so much fun learning new moves with her.
During the day Pixie Lott, Harry Judd (McFly,) Tim Henman and Joe Hart turned up to chat with the children and do some activities.
Matt and Sam from CBBC made funny fruit with them, all the children loved it and thought they were funny guys and dragged them into the photo booth.
A special moment
We rushed the children up to London to the TV studios, they didn't know they would meet Niall from One Direction.
I was excited to see their reaction, but one of the boys felt ill and I was behind the stage looking after him. I heard all the children chanting "Liz, Liz" and then Niall shouted out "who is Liz and where is she". That's when I ended up on the stage talking to Niall, and for that 2 seconds it made me feel special; it was a lovely moment.
Niall asked me about the children and I told him that they make me feel good working with them.
The whole day was amazing for everyone involved, so thank you to Children In Need.
Do you look after someone? Do you know a young person who looks after someone?
Some children may not identify themselves as young carers, and we hope that the film would show that there is support out there and you are not alone!
By attending YCP children gain resilience and self-confidence from peer support and new life experiences.
If you would like to refer someone please go to http://www.kingstoncarers.org.uk/professionals/make-a-referral/
If you would like to give time to support young carers go to
http://www.kingstoncarers.org.uk/volunteering/
11:18, 22 Nov 2017 by Jo Cocup

Archive
Use the calendar or list of months to view entries made on those dates.
| S | M | T | W | T | F | S |
| --- | --- | --- | --- | --- | --- | --- |
| | | | 1 | 2 | 3 | 4 |
| 5 | 6 | 7 | 8 | 9 | 10 | 11 |
| 12 | 13 | 14 | 15 | 16 | 17 | 18 |
| 19 | 20 | 21 | 22 | 23 | 24 | 25 |
| 26 | 27 | 28 | 29 | 30 | 31 | |